Who is Stuman anyway?
Well, my name is Stuart Smith and I was given the nickname Stuman years ago by a good friend and it stuck. By day I work for a technology company, but in my free time I ride practically everything with two wheels.
I started riding bicycles when I was a kid like everyone else. I started riding BMX pretty much when it was invented and then moved on to riding road bikes and mountain bikes. I raced BMX and downhill mountain bikes before I really got into motorcycles. I still ride road bikes and mountain bikes today, I just don't race them anymore.
I started riding motorcycles in my late 20s when I got my first street bike (Ninja 600R). I started doing track days in 1999 and did my first road race as a novice with WSMC at Willow Springs in 2000.
I've worked as a riding coach and instructor for almost as long as I have been racing. I started working for Keith Code and the California Superbike School as an on-track coach. I worked for CSS for about 10 years, of which I worked for them full time for about 7 years. I currently coach for SoCal Supermoto, Racers Edge, Track Daz and I'm the New Racer School instructor for the local road race club, CVMA.
As I said I pretty much ride anything with two wheels. I commute to work pretty much every day on my Kawasaki Concours. I race a Yamaha R6 with CVMA. I ride and race a YZ450F supermoto and a CRF150R minimoto. I also have a YZ450F that I ride at the local motocross tracks. I've even tried my hand at trials riding on a GasGas, flat track at Perris, and speedway at Costa Mesa.
The Channel
This website was really created as a way for me to publish videos about various motorcycles. I'm going to start posting regularly to my YouTube Channel, probably about once a month to start.
I'll be posting videos about what it is like to ride some pretty cool bikes. I'm going to try to post about bikes not everyone would get a chance to ride and tell everyone about the bike and what it is like to ride it.
I'll post about all different kinds of interesting bikes. I like sportbikes, supermotos and minimotos so that will probably be the focus of the channel, but I'm sure there will be videos of all sorts of bikes as time permits.
Meet the Team
We are a pretty small team right now, but hopefully we will grow over time.
Stuart Smith
Likes cars too, but prefers stuff with two wheels.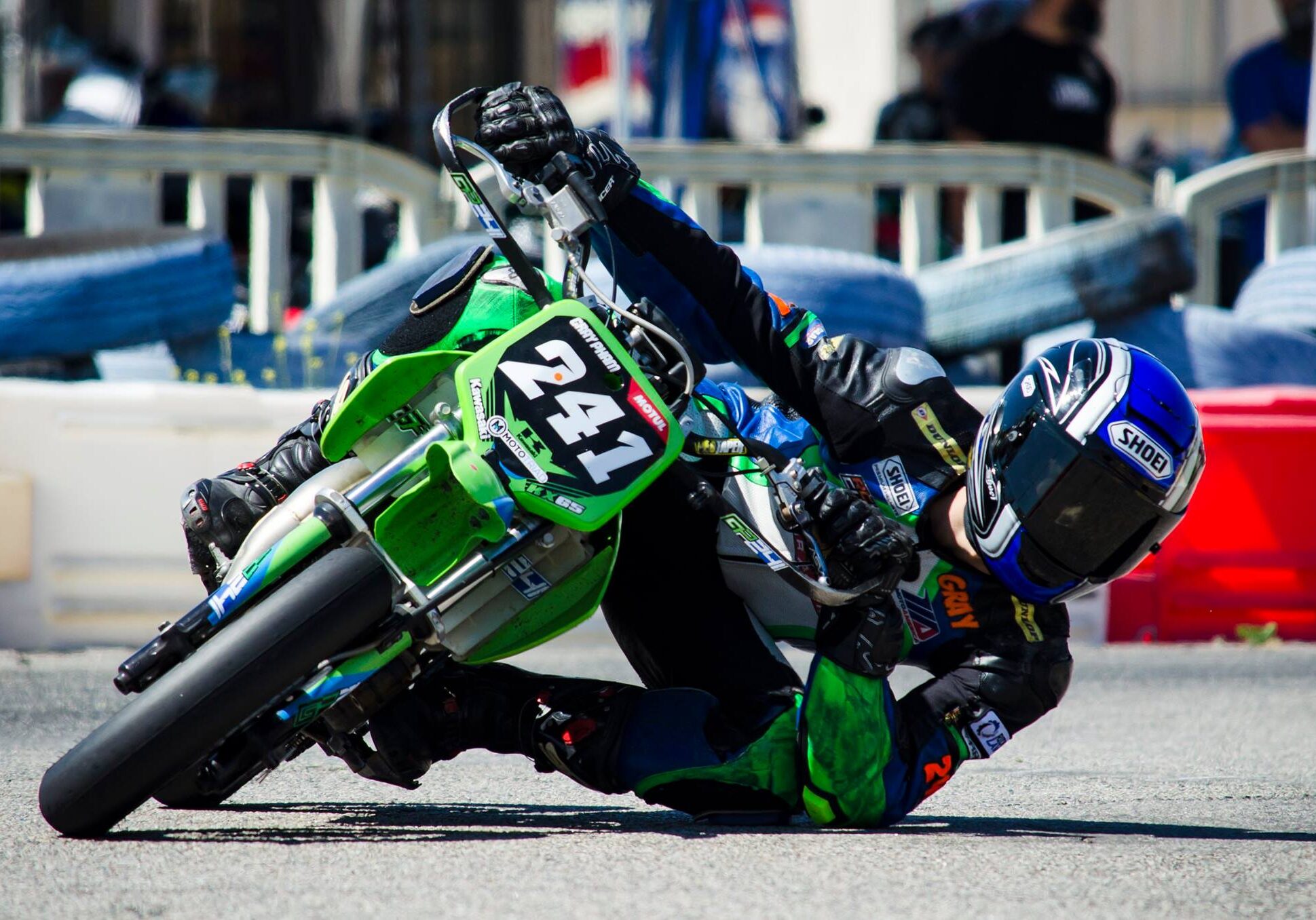 Gray Pham
Camera man, videographer, video editor and a pretty good rider too.
Next Steps...
Check out the YouTube Channel and please subscribe by clicking the button to the right and then click on the subscribe option on the YouTube page. If you have a cool bike and want me to do a video about it please contact me and we'll set it up!